Fill-in-the-Blanks Interview with Lara Morgan
Lara's answers are in

blue

.
I am
addicted to tea and sci-fi tv.
I love
Joss Whedon
because
he created Firefly.
In my spare time I like to
source silly t-shirts online
and
buy more books than I have shelves for, laughing evilly as my husband tries to find room for them. He has a football addiction so it's fair.
Winter
is
my favourite season in Europe because you can slush through snow and drink mulled wine in the street. In the street!
Sometimes my
mind goes blank.
My favourite
shoes
are
thongs (or flip flops if you're not Aussie)
because
there're lots of prickles in my yard.
The song Golden Brown
can always
make me want to smash the radio with a sledgehammer. I have an irrational hatred of that song.
I have never
read Fifty Shades of Grey, and don't intend to.
When I'm
100 I'm going back in time to 1985 so I can go to the drive in and watch Back to the Future. There will of course be time machines then, and I clearly won't be dead.
My first
viewing of Star Wars
was
a religious experience.
Serenity
and
French Kiss
are
two of my favourite movies.
Books are
the way I first learned about the world and
I
will never have enough of them.
Q&A Interview with Lara Morgan
When did you discover your talent for writing?
When I was quite young, in primary school, I liked to write stories and my mum always told me how good they were – she may have lied- but I was encouraged by her support and just kept writing. I do think though that talent is a lesser part of writing because it's all about being bloody minded enough to just keep ploughing along even when you think what you're writing is utter rubbish. Writing is like any art, having an ability helps but practise makes, if not perfect, than legible!
What books/authors have influenced your writing?
Tolkien, Ursula Le Guin, Octavia Butler, CS Lewis, and one of my favourite books; To Kill A Mockingbird.
What was your favourite book/series/author when you were growing up?
The Chronicles of Narnia by CS Lewis.
Which of your characters is your favourite?
I can't possibly answer that, what if the others are listening?
Do you prefer the beginning of a story or the end?
Always the end, beginnings are VERY hard to get right.
And which character was the hardest to write?
None of them were any harder than any other, they are just all different so it requires a different mindset for each one. The hardest thing is changing from one viewpoint to another, especially if it's been a particularly emotional scene for a character.
If you could, what three book characters would you invite to a dinner party and why?
Gandalf - because he'd bring the fireworks and stories about Middle Earth (also He's Gandalf!!!), Benedict - from Shakespeare's play As You Like It because he would be such witty fun company, and Essie Black- the aunt of my main character in The Rosie Black Chronicles, because she's tough and funny and would be a great foil for Benedict. Also I'd love to meet her.
Which of your works has had the most impact on you, as both a person and a writer?
The first short story I had published, called Salt. It won me a national short story competition and led to me getting an agent and eventually a book deal. So it completely changed my life from desperate unpublished writer, to author.
What is the hardest part about writing your books and what is the easiest?
The hardest is getting to the end of that first draft, then the editing, trying to make it a coherent book. I write big first drafts and probably whittled away about 40,000 words. There is no easiest.
What's one of your favourite quotes (it doesn't have to be from a book)?
"I have spread my dreams beneath your feet, Tread softly because you tread on my dreams" WB Yeats
If you invented a new flavour of ice-cream, what would it taste like and what would you name it?
It would taste like apple pie and Christmas and dreams unfulfilled. So, you know, weird. And I'd call it, Super Spicy Pants, because it would be funny to hear people ask for it.
How much research has gone into your books? Did you discover any surprising things?
I love research because it means reading! For the fantasy novels I did a lot of reading on the ancient world of Europe and the Middle East; how people lived, what they ate that sort of thing. Even though I created the world of Saranthium much of the inspiration came from my travels to Pompeii, Athens and Rome and my longing to go to places like Petra. And I'm always discovering surprising things about forgotten times. For example the beds of the brothel in Pompeii were really, really small. Seriously they were about four foot long. How did they do anything on them? This is a mystery.
What's your special talent (other than writing of course)?
Breaking things and cutting bread at door stop angles. I can also juggle fish. (That may be a lie)
Where's your favourite place to go for inspiration?
Other writers' books. Reading my favourite author's stories inspire me to keep going.
Any advice for aspiring authors?
Stop obsessing about getting a scene or chapter perfect if you haven't finished the first draft. Just keep going until you get to the end then go back and fix it. It's ok to write a messy first draft riddled with clichés because the first draft is for you to figure out what the story is about, it's the second, third and maybe fourth or more draft where you refine it. And go with your gut, it's always right.
What book(s) are you currently working on and do you have anything planned for the future?
I'm working on Redemption, the third and final book in the Twins of Saranthium trilogy, and I'm also tinkering with a new YA novel which I plan to write after Redemption.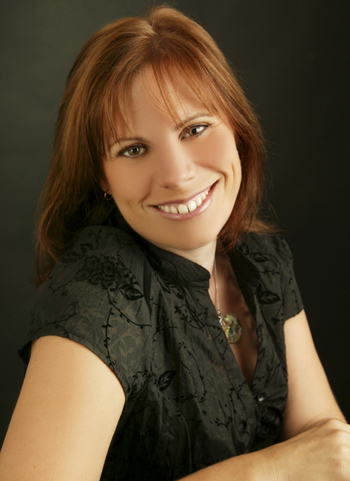 Lara Morgan writes for both adults and teens and is the author of The Twins of Saranthium series and The Rosie Black Chronicles.
She lives in a coastal town in Western Australia called Geraldton which is a long way from most places and too close to others.
Her mission is to rid the world of tea, one cup at a time. This is going quite well.
Awakening (The Twins of Saranthium #1) by Lara Morgan
Published: 1st November 2013 by Escape Publishing
High fantasy and romance mix with adventure and magic in the first of Lara Morgan's Twins of Saranthium series.
For two thousand years, the serpents of Salmut and their riders have kept the people of Saranthium safe — but the pact between human and serpent is failing. Rogue serpents are attacking villages, and rumours abound that the banished god of the serpents, Azoth, has returned to resurrect his empire of slavery.
Orphan, thief and survivor Shaan works in the serpent yards of Salmut and wakes from dreams of blood and death. The surprising discovery that she can speak with Nuathin, the oldest serpent of the yards, brings her to the attention of sept leader, Balkis. Handsome, arrogant and seductive, Balkis is also a man with powerful and dangerous alliances and Shaan becomes the target of the city's most feared arms men: The Faithful.
Meanwhile in the deserts, a young man named Tallis defends his clan against rogue serpents, driving them off with supernatural force. When he faces becoming an outcast because of his power, the truth of his birth is revealed and he embarks on a journey to understand the strength locked within his mind.
Drawn together, Shaan and Tallis become ensnared in the resurrection of an ancient conflict, but on whose side will they stand — that of the serpents or the people?
Giveaway
One e-copy of Awakening by Lara Morgan
-International
-Ends 1st December 2013
a Rafflecopter giveaway