But in the middle of the Aurora, high above the bleak landscape, Lyra could see something solid. She pressed her face to the crack to see more clearly, and she could see Scholars near the screen leaning forward, too.
~pg. 24 paperback copy of Northern Lights (His Dark Materials #1) by Phlip Pullman
Top Ten Books From My Childhood/Teen Years I'd Love to Revisit
Since I still technically have the word 'teen' at the end of my age (nineteen) I'm only going to include books I read between approx. infancy and 13/14.
I'm just now (as in right at the moment of creating this post!) re-reading this series for the first time in many years. As you may or may not know, this is my favourite book series ever, so why wouldn't I re-read it as often as possible? Well that simple, I am so attached to all the characters already I'm not sure my poor heart can take another re-read, not just because of the sad things but because of the happy and bittersweet things too - everything makes me cry, it's ridiculous! Anyway, long story short I am both excited and a bit nervous to read this again. Let's see if I can make it through the first chapter without any tears! (Seriously, I wasn't joking when I say I cry at everything!)
2. Harry Potter Series by J.K. Rowling
I re-read this series not too ling ago, at the start of February and I already want to step within its pages once again! I have so many memories associated with this series and I just love the world so much. And just to give you another glimpse into the emotional, crying wreck that is me while watching movies and reading books, at the end of the first HP book where Neville receives those 10 points that just push Gryffindor into the lead, I was so happy and proud of Neville that I started crying and had to put the book down to wipe my eyes before I continued reading - I wasn't over-exaggerating about the crying thing! :P
I haven't read all of the books in this series as my library only had the first 9 or so and I didn't know where else to get them from. Now though, I almost have the entire series thanks to my lovely Jared's collection of childhood books, he's got almost all the Trixie Belden's, Hardy Boys, and Nancy Drew's, and he's given me all his doubles - so we've almost got two sets between us! I've wanted to re-read/continue reading this series for a long time and I hope I cna get around to it soon!
I read this series when I was about 12/13 and I loved it. I immediately went on to read as many David Eddings books as I could and would really like to step into this world again.
I loved this series when I was younger. I'd constantly be walking into class late with my nose between the pages of a Famous Five book! I won the boxed set during the 70th anniversary celebrations and have been wanting to re-read it since! :)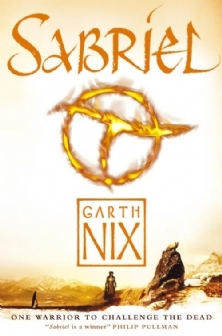 I loved this series when I was younger and since the release of Clariel last year, I have been keen to read it again! I recently bought a matching set of the new covers for the first 3 books - I only need to buy Clariel now!
I'm pretty sure this is the first book I read by Eva Ibbotson, and from then on I have loved her. A Company of Swans by Eva Ibbotson is my go-to book when I hit a slump and it's all thanks to this amazong book here that I found it.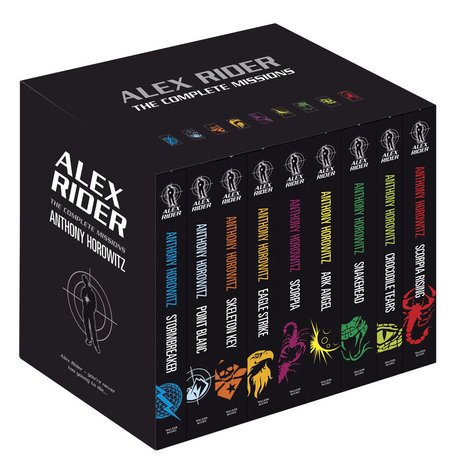 I started this series when I was about 10 and I immediately fell in love with it! I'd like to read it again someday (I'm still waiting to get over the last book..), as there's a lot of it that I've forgotten.
You're probably starting to notice a trend in my childhood books now - a lot of fantasy and a lot of mystery/spy stuff! I found this series at my school library and it became an instant hit with me. I loved the characters and the adventures and I'd love to go back and revisit this part of my childhood!
I read this series years ago and I'm ashamed to say I can't remember most of it! I've got flashes of the story here and there but I'd really like to read this again and remember what it was all about! (Also, I read the series in chronological order - did any one else read it differently/both ways, and what did you prefer?)